With endless ways to market your business, advertising spend can get expensive! However, there are still many free and low-cost impactful marketing ideas that will boost your business and won't break the bank.
We've come up with 20 impactful ideas, and divided the list into categories: online and offline marketing ideas.
Jump to offline marketing ideas
Free and Low-Cost Online Marketing Ideas
1. Create a website
Creating a great website has many advantages: ability to showcase your products/services, allows you to be searchable on Google, displays your business' reviews and testimonials, makes the business look professional and legitimate, and many more! 
In today's world where 3.5 billion searches per day happen on Google, it is more important than ever to not only have a site, but a great site built with search optimization (SEO) practices and user experience in mind.
Some common site builders (both free and paid) include: WordPress, Squarespace, Shopify
Cost: Depends on website provider 
2. Content marketing
Blog posts, photos, whitepapers, infographics, videos, webinars, e-books, podcasts, case studies—you'd be surprised at how much content we consume daily! 
Whether this content sits on your site, or on an industry publication, or other platforms, it's important to create content that's relevant and accessible for your audience so they can find and read it. As well, consider repurposing content—that blog post with stats you just published might be able to be turned into an infographic or video! 
A general rule is to spend 20% of your time creating content and 80% promoting the content.
Cost: Free
3. Social media (Facebook, Twitter, Instagram, TikTok, Youtube, etc.)
Short-form video content is experiencing a huge surge in interest and engagement in 2021. 68% of marketers in 2020 have reported that video has a better return on investment than Google Ads. With huge opportunities for brands to build engagement and a following through both paid and organic posts, there are also other unique opportunities via social media, such as:
influencer marketing (e.g. sending influencers product in exchange for a mention or review)
building direct relationships with customers
building an online community
keeping tabs on competitors
generating leads and boosting conversions
running an online contest or giveaway, or giving coupons
branded hashtags
Typically, high quality useful or entertaining content does best. 
Cost: Free
4. Email marketing
Did you know that email marketing can generate $42 for every $1 spent? Sending emails is a great way to send communications (e.g. newsletters) to your subscribed audience about new products, sales, and other events. 
Email signatures are another great place to mention ongoing promotions. When emailing customers or external companies, this is an opportunity to subtly encourage them to visit the site or anything else that's linked in the signature. 
Cost: Free (depending on number of subscribed users)
5. Online networking and contributing to online communities
Joining a referral or professional networking group, either online or offline, can help establish a business in the community. As well, contributing to industry-relevant forums and groups can help businesses get a pulse on consumer trends and promote their business, when relevant. 
Some great places to jump into community discussions and mention your brand include Reddit, Facebook groups, Quora, etc. 
Cost: Free to low-cost (depending on professional group)
6. Online listings
There are numerous opportunities to list your business online, usually for free, across directories and review sites. Google My Business (GMB) is a free business profile that helps connect customers with you across Google Search and Google Maps. For example, if a user typed "promotional products Toronto" in Google, our Boss Promotions business listing would show up! 
Other directories to look into getting onto include industry-specific, or local business directories. 
Example of Boss Promotions' Google My Business Listing 
Cost: Free to low-cost (depending on directory fees) 
7. Find affordable online advertising 
Online advertising can get expensive, but there are programs, discount codes, or free credits available depending on the nature of your business, and who your e-commerce provider is. Facebook occasionally has ad credits, and Google Ad Grants provides registered non-profits with up to $10000 USD per month of free search advertising. 
Cost: Dependent on platform and strategy 
8. Cold emailing
Writing and sending a cold email can be a challenge, especially since the recipient might not have any connection to you. However, it can still be an effective marketing strategy! 
Identify relevant industry contacts. Successful cold emails will usually include your real name and contact information, customized content for the recipient (i.e. do your research on their content and make sure to mention it in the email), a specific request or conversation starter to take action. The key is to make it relevant to the recipient. How is your business/product/service relevant to the recipient? 
Cost: Free
9. Affiliates and resellers 
Working with affiliates and resellers to get your products into a larger distribution network can increase awareness for your brand and increase sales. 
Cost: Dependent on affiliate and reseller rates
10. Generate PR buzz
Generating PR for your business can be done over various channels, but here are some ideas: 
Write a press release and submit to a online publication  
Hold a contest or giveaway 
Generate teaser content on social for the campaign 
Submit story ideas about your business to publishing/local news outlets 
Cost: Free to low-cost (dependent on press release publishing fees) 
Free and Low-Cost Offline Marketing
11. Build strategic offline partnerships
No man is an island—partnerships are key to a business' success. Building or being part of a partnership has benefits such as expanding brand reach, gaining customers referred from partner businesses, creating brand trust, and potentially entering new markets. 
These co-marketing opportunities can add significant value to any company.
Cost: Free to lost-cost (dependent on objectives and marketing campaigns needed)
12. Participate in business mixers
You never know who you'll be able to network with at a business mixer! Not only is it a great way to connect with others in the industry, it can help others in the industry become familiar with your brand and the face/team behind the brand.
Cost: Free to low cost (depending on event) 
13. Participate in local events
Look for opportunities to display your products at the local market, trade show, convention, or even sponsorship opportunities for events. Community engagement is important to making your brand memorable! 
Cost: Free to low-cost (depending on size of event)
14. Offer to speak at events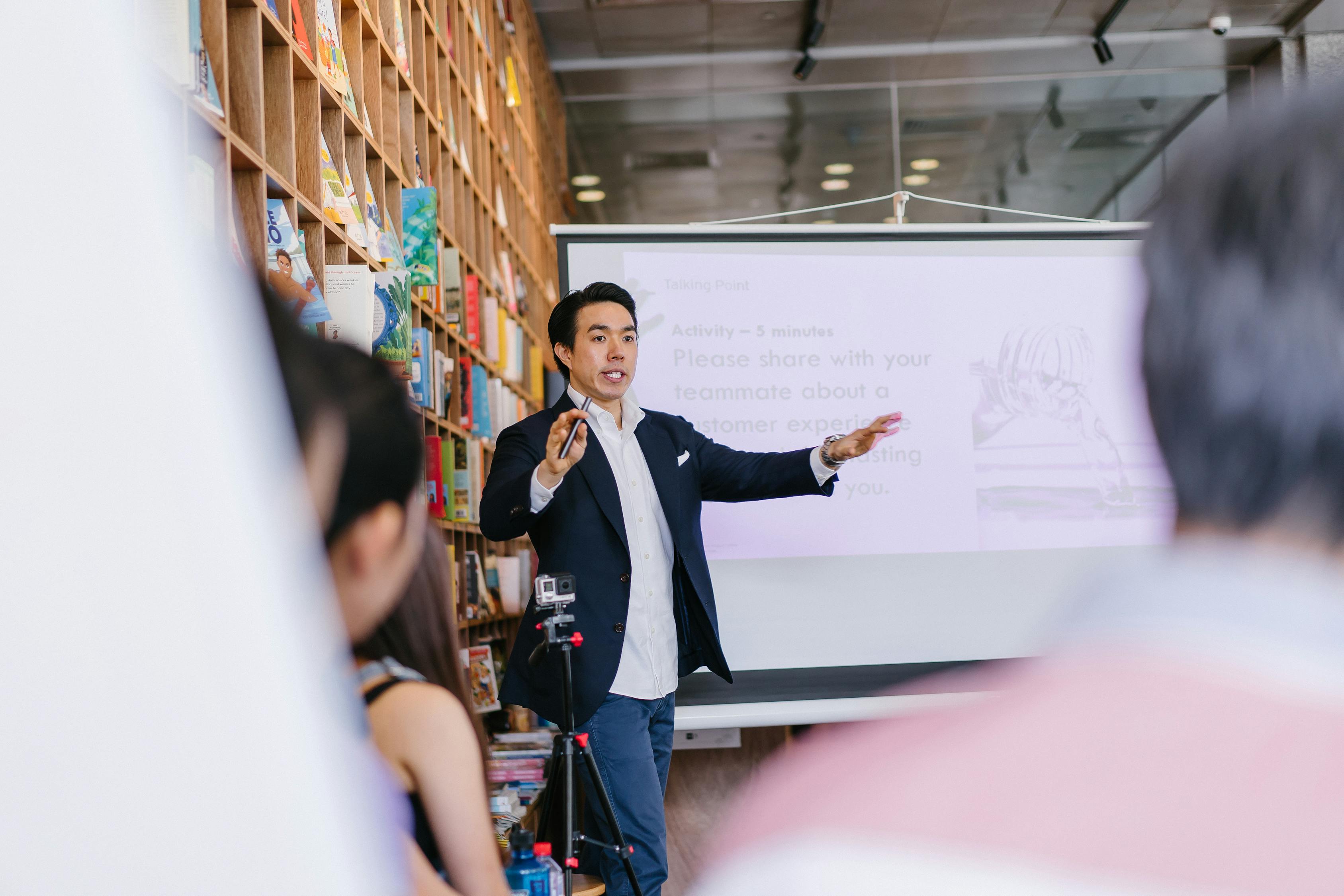 Look for opportunities to host (or co-host) an event or class. This will not only help build an audience, but can help network and establish credibility in the industry. 
Cost: Free to low-cost
15. Apply for business awards
Awards mean increased awareness and recognition of how fantastic your business is! This will not only attract new customers and potential employees, but also potential investors.
Here are some Canadian business awards available.
Cost: Free to low-cost
16. Cold calling
Similar to cold emailing, cold calling is not dead in 2021! The key is to have a script, find a calling schedule that works, make a relevant ask, and set the proper next steps.
Cost: Free 
17. Offer promotions
Everyone loves a good deal, or free products! Options include:
Giving products away as a trial or sample
Offer coupons
Provide free consultations
Cost: Low-cost (depending on profit margins and marketing budget)
18. Word of mouth marketing
Ever try a skincare product because your friend raved about it? Ate at a restaurant that your mom recommended?
Recommendations from a friend, family member, or trusted source is valuable because it means they have tried the product and approved it, thought it would be relevant to someone else, and decided to share their positive experience with it. Word of mouth marketing (WoM), is one of the most highly trusted forms of marketing, and some common examples of it include: encouraging reviews and testimonials, setting up influencer marketing programs, referral programs, and affiliate marketing.
Cost: Free 
19. Printed marketing material
Despite living in a highly digital age, flyers and pamphlets are still saved if they are well-designed or useful! 
Business cards are also an underrated method of advertising—business cards are very much an extension of your brand, and can set your brand apart when a consumer has a stack of business cards to sift through. 
Cost: Dependent on project
20. Promotional products
Branded promotional products remain one of the top methods of offline advertising due to their low costs and high visibility. For example, branded pens earn about 3000 views, and are kept for about 9 months. Not bad for a marketing item that costs about $1!
A great idea is to leave/hand out branded items at key locations where your audience may congregate—e.g. a park in the financial district, food fairs, etc. 
These products generate brand visibility, build brand loyalty, and provide an experience–all while being cost-effective. Find out more about the benefits of promotional products in our blog post! As experts in promotional marketing, we know the importance of distributing high impact branded items that will raise your brand awareness.
Cost: Low-cost depending on products 
Have a product idea you want to explore with us? Contact us! 
In conclusion, there are many ways you can market your business, but for maximum impact, the key is to help build and participate in the community.